The Atlas Convention
Apocryphi - - - Apepistan
An international treaty between these two nations.
As a result of ongoing talks between the governments of Apocryphi and Apepistan, the King and Ahet-Apep hereby consent to a number of agreements as stated below. The friendship between the two nations, whilst always strong, is now being formalised within this single treaty, rather than any pre-existing agreements and arrangements. The agreements to be officially actioned (conditional on signatories) from
25/05/15
are as follows:


Mutual defence: Either nation will come unconditionally to the aid of the other, in the defence of the nation.

Higher Education Agreement: University students may go to Universities in either nation, subject to the laws of the occupied nation.

Free Movement: Citizens may cross the border freely between Apocryphi & Apepistan, minimal passport checks.

Free Trade: Tariffs reduced/removed on goods and resources between nations.

Road Links: A further 40 road links will be constructed between the nations, across the border.

Defence Training: Troops from either nation may train actively in the other. Military bases may be used by either nation unless objected to by the Defence Ministries within either state, reviewed dynamically on an individual basis.

Galvanisation: Several new joint military installations across the countries.

Technological Trade: Technologies will be shared, scientists may work together pro-actively.

Land Agreement: A citizen from either nation may purchase and hold lands in the other nation, if meeting the price and regulations of either state.

Proactive Business: Businesses will be encouraged to spread across the nations. Government grants of up to $100,000 to be considered on an individual basis.

A new high-speed railway or magnet-train will link Arche and Konzbator, with arms to major cities also being constructed across the line.

This treaty will be known henceforth as the
Atlas convention
.
The signatories of Apocryphi and Apepistan should sign below.
Signed by the leadership of Apocryphi
Global Moderator
Role-Play Moderator




Posts

: 352


Join date

: 2015-01-17


Age

: 25


Location

: Austria-Hungary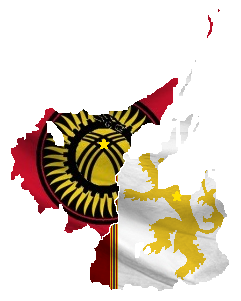 Sealed & Signed
This topic may now be closed.

---
Permissions in this forum:
You
cannot
reply to topics in this forum